Post Doctoral Certificate Course (PDCC) Oncopathology
The need for trained pathologists in the field of Oncopathology has become paramount with the alarming increase of cancer burden in the country in the era of Personalized Medicine. Basavatarakam Indo American Cancer Hospital & Research Institute has been organizing PDCC courses in Oncopathology successfully for the last 3  years with applicants from across the country.  We are pleased to offer Post Doctoral Certificate Course PDCC (Oncopathology), a one year programme under the auspices of Indian College of Pathologists (ICP) The program intends to deliver practical knowledge about a systematic approach to the diagnosis of cancer, handling precious cancer tissue and reporting of cancers in a structured way along with sensitization and exposure to high end ancillary techniques including flow cytometry, FISH, molecular pathology and NGS  so as to address the needs of the oncologists to institute optimum therapy.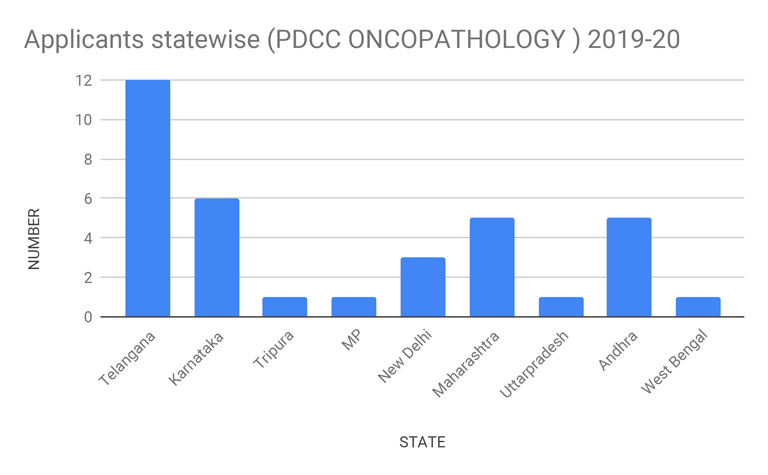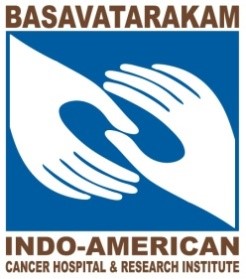 Post Doctoral Certificate Course PDCC (Oncopathology), 2022-23
Admission process:
Eligibility M.D/DNB (Pathology) from recognized university /Institute.
Age limit less than 40 years as on April 30th 2022.
Number of seats 2.
Course duration – one year : July to June, Course begins on  August 1st, Entrance Examination dates to be announced.
Exam application fees Rs 2000/-.
Last date for receiving filled in applications is June 30th 2022 -5 pm.
Details About Eligibility & Admission:
Candidates who have passed MD/DNB in pathology at the time of applying are eligible (Cut off  by April 30th ).
Age less than 40 years by April 30th 2022 at the time of application
In service candidate sponsored by their parent institute need to get a No Objection certificate from the Head of their  institute  for pursuing the course .
Written examination (MCQ based)  followed by interview. Eight candidates will be shortlisted for the interview and 2 will be selected.
The interview shall take the practical knowledge and application of the subject in routine practice and medical fitness into consideration. The decision of interview board will be final.
No individual correspondence will be made for students not shortlisted for the interview. Only those candidates who are shortlisted will be intimated.
Fees per annum  Rs 135200/-
The breakup is as given herewith :
| | |
| --- | --- |
| Course fees (to be paid to BIACH & RI) | Rs 110000/- |
| To be paid to Indian College of Pathologists: Registration fees | Rs 10000/- |
| Examination fees | Rs 15000/- |
| Application fees | Rs 200/- |
| Total | Rs 135200/- |
*Payment to Indian College of Pathologists will be facilitated by BIACH & RI .
The fees will not be refunded after 1 month of admission.Within a month if the candidate decides on not continuing ,   only  50% of the fees paid to BIACH & RI  will be refunded.The fees paid to Indian College of Pathologists will not be refunded.  The vacant seat will be offered to the candidate in the waiting list.
A monthly stipend of Rs 55000/- (all inclusive) will be paid for 12 months of service  Inservice candidates will not be paid.
After Admission:
PDCC (Oncopathology) is a full time course and shall be governed by applicable leaves of the institute. No candidate pursuing the course shall be allowed to do any private practice or consultation.
Duties of the PDCC fellow will be fixed from time to time by the Institute.
The selected candidate will have to submit a research project proposal upon joining and submit the project by April 31st .
Please find online application link here
Apply Now
Otherwise print out of the same can be duly filled and sent along with the payment to:
Secretary
PDCC cell
Department of Pathology
Block-1, 5th Floor
Basavatarakam Indo American Cancer Hospital & Research Institute
Road No 10, Banjara Hills,
Hyderabad -500034
For enquiries about PDCC
Email: pdccindoamerican@gmail.com
Contact: Mr Praveen Chandra K
Telephone :040-23552353
Phone :9010508727